Other Sensors
What do you want to measure? We are increasing our range of sensors that can be an add-on to a moisture probe or standalone, all with GPRS data collection and web display. We can offer the following capabilities at present.
Rainfall
Soil Temperature
Air Temperature
Relative Humidity
EC in soils or bags
Soil suction - tensiometers, MPS2

We will continue to develop this range but if you have some factor you would like monitoring please let us know.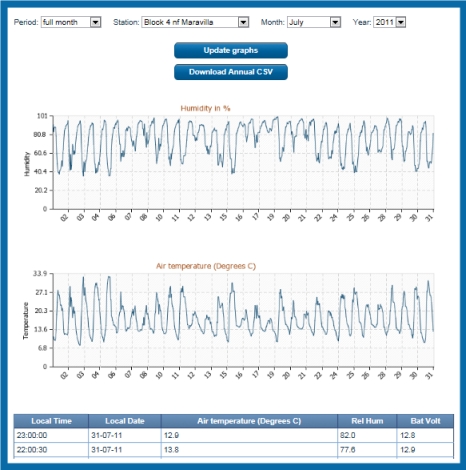 To view some demostration data, log in using the user name "demo" and password "demo" and the go to "My Account"
Store monitoring solutions now avaialble, please contact us for further information.